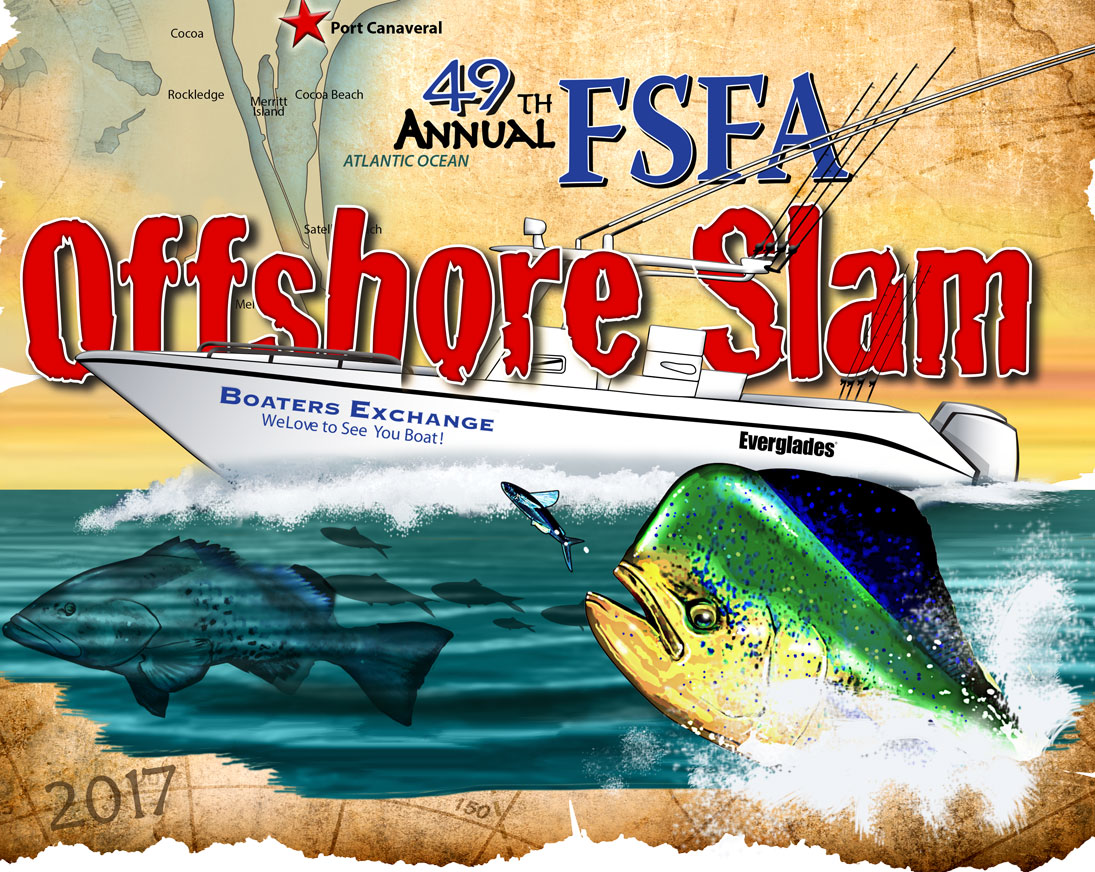 Saturday, June 3rd, 2017
---
---
Wahoo
---
| | | |
| --- | --- | --- |
| Place | Boat | Weight |
| 2 | Intimibaiter | 31.9 |
| 3 | - | - |
| 4 | - | - |
| 5 | - | - |
Dolphin
---
| | | |
| --- | --- | --- |
| Place | Boat | Weight |
| 2 | 4 Bitten Pleasure | 24.4 |
| 3 | Bouy Call | 15.8 |
| 4 | Marine Max | 14.1 |
| 5 | Heavy Hitter | 13.6 |
Grouper
---
| | | |
| --- | --- | --- |
| Place | Boat | Weight |
| 2 | Relentless II | 31.7 |
| 3 | Get Down | 25.5 |
| 4 | Double Stuffed | 25.1 |
| 5 | - | - |
Kingfish
---
| | | |
| --- | --- | --- |
| Place | Boat | Weight |
| 2 | Blondie | 35.7 |
| 3 | Salter Life | 30.4 |
| 4 | Hawaiian Fisherman | 27.5 |
| 5 | Head Hunter | 25.5 |
Big Cobia
---
| | |
| --- | --- |
| Boat | Weight |
Big Amberjack
---
| | |
| --- | --- |
| Boat | Weight |
---
Ladies
---
| | | |
| --- | --- | --- |
| Place | Boat | Weight |
| 2 | Knight's Quest | 27.2 Kingfish |
| 3 | Point Blank | 27.3 Grouper |
Juniors
---
| | | |
| --- | --- | --- |
| Place | Boat | Weight |
| 2 | Mahi Malitia | 11.4 Dolphin |
| 3 | Nauti Pirates | 4.4 Kingfish |
---
About the FSFA Offshore Slam
---
The annual offshore fishing tournament hosted by the Florida Sport Fishing Association (FSFA) in Cape Canaveral, Florida. 1st, 2nd, 3rd, 4th, and 5th Place prizes are awarded to the 5 largest catches of each of the eligible 5 species. A $5000 Big Fish prize and $2000 Bonus Species prize is also up for grabs.
 Live Entertainment, Raffles, and more!
---
Even if you're not fishing, join us on Saturday, June 3rd at the weigh-in at Sunrise Marina for live entertainment, raffle prizes and giveaways, food, and drinks.
---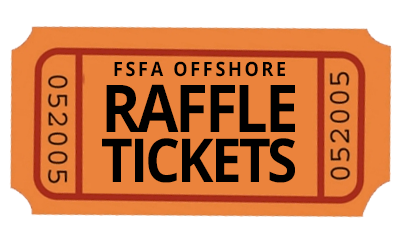 ---
PURCHASE RAFFLE TICKETS HERE!
---
  2017 Tournament Schedule
---
June 2 @ 6pm: Captains party at Kiwanis Park, Merritt Island
June 3: Tournament & Awards at Sunrise Marina, Port Canaveral
Categories and Payouts
$18,000 in cash prizes will be paid out to winners in the following categories of fishing.
---
Big Fish
---
The Big Fish Grand Prize in the amount of $5,000 will be awarded to the angler who weighs the heaviest fish. This is a stand-alone category and the winning fish will not be eligible for other categories. Both ladies and juniors are eligible for Big Fish Grand Prize. Must be eligible General Division tournament species: Dolphin, Wahoo, Kingfish, Grouper (Grey or Red, No WARSAW). In the event of a tie the winning fish will be the first fish that was weighed at the tournament scale. Fish entered in Big Fish do not have to be declared as such. When 'knocked out' of this category the fish automatically is placed in the General Division.
.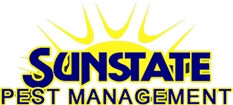 .

---
Big Fish Sponsored by Sunstate Pest Management.
---
---
Bonus Fish
---
A cash prize will be awarded for the Heaviest weight Cobia and for the Heaviest Amberjack (AJ). The cash prize for each heaviest fish is $1,000. Neither Cobia nor AJ qualifies for General Division, Big Fish Grand Prize, Ladies or Junior Divisions.
---
Ladies
---
1st through 3rd: Heaviest weight of any General Division eligible species caught by a lady & tagged at the dock as a ladies fish. Ladies prizes are Recognition Awards.
---
Juniors
---
1st through 3rd: Heaviest weight of any General Division eligible species caught by a junior & tagged at the dock as a junior fish. Junior awards are Recognition Awards. All Junior's are encouraged to weigh their catch! Each Junior weighing a fish will receive a raffle ticket for a special gift.
---
Individual Species
---
1st through 5th – largest of each eligible species. Any angler can enter fish in this general category regardless of gender or age. A fish declared and tagged at the weigh in dock as Ladies or Junior may also be entered in the appropriate (Ladies / Junior) category. Species prizes each are:
---
1st – $1,000
2nd – $750
3rd – $500
4th – $300
5th – $200
---
---
Dolphin
---
Wahoo
---
Kingfish
---
Grouper
---
---
Are you interested in sponsorship opportunities with Central Florida's longest running offshore tournament? Partner with the FSFA for our 49th Annual Offshore Slam! Call Tournament Director George Bosch at 516-816-3378 or email Georgebfhn@hotmail.com.
---